Lord of the Rings Gaming Wiki is a collaborative encyclopedia for video games based on the Lord of the Rings. The wiki format allows anyone to create or edit any article, so we can all work together to create a comprehensive database for Lord of the rings video game fans. Check out the Help pages to get started!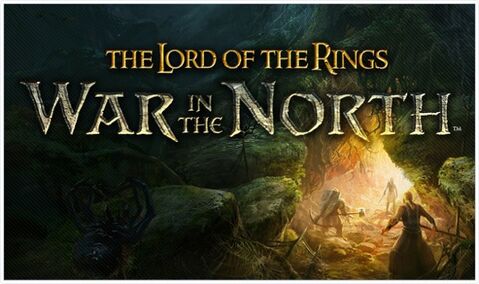 The Lord of the Rings: War in the North is a role-playing game in development by Snowblind Studios. It is based on the events taking place in the northern regions of Middle-earth in the background of the main story of J.R.R. Tolkien's Lord of the Rings. Players will take control of one of three different heroes of the war: Eradan, the Human Ranger, Farin the Warrior Dwarf, and Andriel, the Elven Loremaster. Players will be able to play through the game alone or cooperatively with up to two others. There is also the ability to adjust the percentage of experience your co-op partner receives.

Are you ready to take your Middle-earth knowledge to the next level? Play our Middle-earth Trivia Quiz and you could qualify for a shot at competing in a live version of Wikia Qwizards on the Geek St…




Be one of the first to check out at the official community for Shadow of Mordor, the upcoming Lord of the Rings video game from Monolith Studios.

The newly launched Shadow of Mordor community is "offi…


Calling all LOTR fans! We're excited to announce the next book we'll be reading for Wikia Book Club is J.R.R. Tolkien's The Hobbit! Whether you're new to Middle-earth or can recite the Elvin Hymn to…


Hey all!

Wikia is hosting a "Fantasy Fellowship" to commemorate The Hobbit and Hobbit Day! If you'd like to get involved, read more here! We'd love it if LOTR Games Wiki were involved!